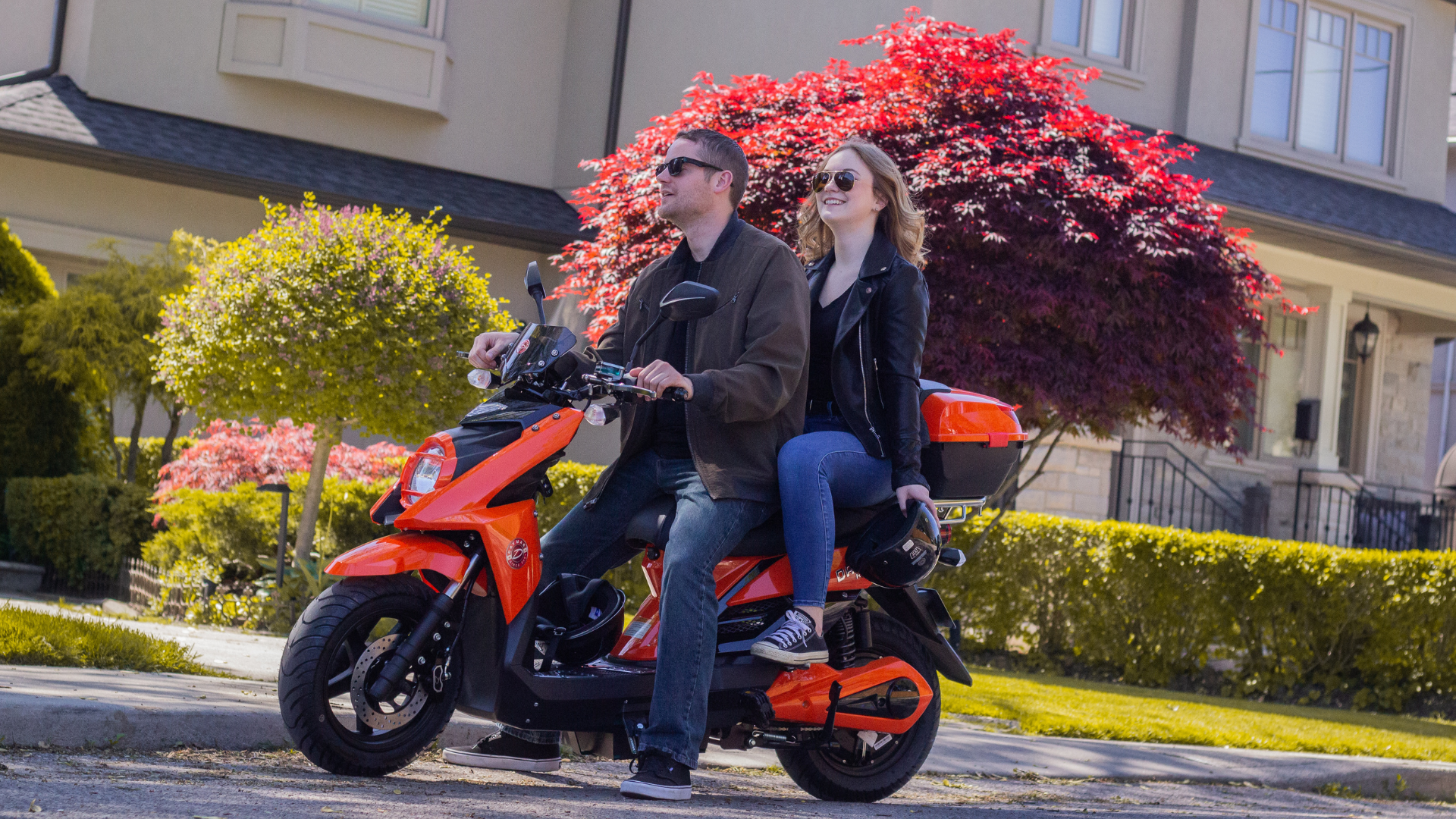 Socially Distant Valentines Day Ideas!
| Marketing Team
Valentine's Day can be tough when there are the additional challenges of household-Isolation. After all, many of us have spent the last several months staying inside or sharing close proximity to our family or housemates. Thankfully, fun activities to spend time with the one you love are definitely available.

Many of us might be feeling a bit glum about the Holiday this year. It's arguably harder to go out to restaurants, theatres, comedy clubs and much of the standard "date-night' fare, what with the increased need for social distancing.

So this year, we at Ebikeuniverse thought it might be nice to share some quarantine friendly Valentine's Day Date Ideas! Things that can create fun, unique, novel experiences that are still romantic and of course- socially safe!

Today, we are sharing amazing dates you can do, that involve Light Electric Vehicles (LEVs). There are some major benefits to a date focused on an activity- particularly during times where social distancing is a safety factor.
Light Electric Vehicles Get You Outside!
We are going to hazard a guess that you've been stuck inside for much of this past year. So what better way to shake things up than to get into the great outdoors! Electric Vehicles such as eBikes and eScooters provide the ability to stay distant and explore less populated areas, as well as travel further than you might be able to on foot!
A Fun And Healthy Alternative!
Sometimes getting cozy at home can be a delight. But if you've done that a lot recently then consider the joys of a fun, healthy and active alternative. Jumping on an eBike or eScooter gets you outside with fresh air and sunshine. And you'll be able to choose just how active you want to get, by utilizing the pedal-assist at your convenience.
A Zero-Emission Way To Spend Time!

Perhaps one of the most underrated aspects of Valentine's Day is the Day Itself. Valentine's Day activities often center around the evening. But an activity that can pull you into the daytime hours can actually make the day feel more special, more unique and may even feel longer psychologically.
But beyond that- Light Electric Vehicles offer a net-zero emission-free activity for you and the object of your admiration! Good for you and for the planet.
Okay! I'm In- I want an LEV-themed date! But HOW?
Here are our favourite staff picks for LEV-themes dates. Feel free to mix and match to find a set of date activities that work for your perfect day!
eBike Tours of Your Town or City
Live in a town with trails or a city with sites to see? Prep a list of the must-see places in your area and map out an eBike tour. Find an efficient route that hits several small locations or one to two bigger ones and set out to see them all.

You can make this extra special with your sweetheart by snapping photos at every location, or including a special landmark or locations specifically important to the both of you!

Looking for a great eBike to take on a trail of your own? Consider the Max L and Max S like this happy duo below! Find yours here today!
eBike/ eScooter Picnic
It might not be everyone's ideal picnic weather, but that doesn't mean a gorgeous winter picnic can't be an amazing date. With carefull planning and dressing for the weather, you can have a beautiful and memorable Valentine's Day picnic. Packing a thermos of hot chocolate and snacks can be a unique and memorable way to celebrate the holiday.

Looking for an eBike that could fix a lunch pack? Check out an eBike with awesome storage, such as our Florence Fat Tire. Fat Tire bikes are great for riding on rougher roads too! 
eScooter Scavenger hunt!
Recreate the most epic scavenger hunt by exploring your local area with your special someone. Pick the local attractions or places that are meaningful to you, and zip around to your mutual hearts' content. Want to head out even farther? Take an eScooter.

You'll stay warm, close to your partner and still stay socially distant riding on a two-seater eScooter like the Arrow like this lovely pair. Want one for yourself? Check it out here!